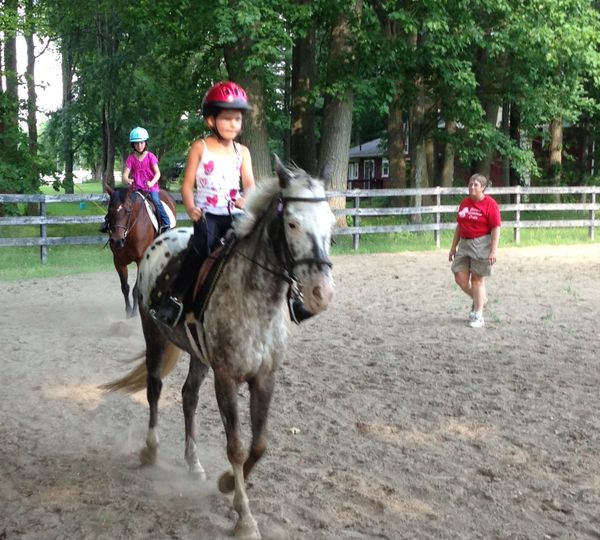 Beginner Group Lessons
ays and times listed are for our Beginner rider lessons, advanced lessons are also available. Please call the office for additional information. 
Beginner riders will learn the basics of English Hunt Seat, including how to start, stop, steer, walk and trot their horses. Horseback riding is a great form of exercise, helps kids to build confidence, and learn responsibility, all while enjoying time with horses and building friendships. 
With our indoor arena, we are able to offer lessons year round. Heated observation rooms and coffee station are available for parents and guests. 
Not a beginner? Call to schedule an evaluation ride. We offer classes for advanced riders also. Scheduling an evaluation ride allows our instructors to place you in an appropriate level class. Private lessons are also available!
The office phone number is 248-486-7433.