Jump Camp - CALL OR VISIT OFFICE TO REGISTER FOR JUMP CAMP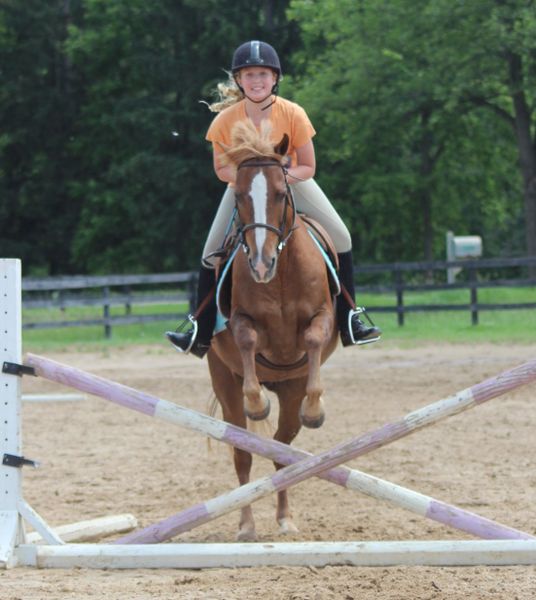 Jump Camp - CALL OR VISIT OFFICE TO REGISTER FOR JUMP CAMP
2022 CAMP REGISTRATION: CALL OR VISIT THE OFFICE TO REGISTER FOR JUMP CAMP
**Registration is not quantity limited at this time. Please note that registration does not guarantee placement in the camp.**
If you would like to register for jump camp please contact the office at 248-486-7433 or office@wildwindstable.com. 
Jump Camp for is riders currently taking lessons, either at Wildwind or elsewhere. Riders signing up for Jump Camp must be approved to participate, and riding at or above the camp level they sign up for. If you are currently take riding lessons at a facility other than Wildwind, you may need to sign-up for an Evaluation Ride prior to purchasing this camp. Please call the office for more details at 248-486-7433.
Jump riders can expect fun-filled daily lessons that include: course work, stride counting, learning how to ride a proper Hunter course, and how to have fun with Jumpers. When not riding, campers will learn about course design, advanced horse care, equipment specific to jumping, as well as participating in the daily care of their mount. 
Camp runs from 9am-2pm. 
Please select the camp week that is approved by your instructor, as jump camps are organized by level. All camps are nonrefundable. 
Featured Products