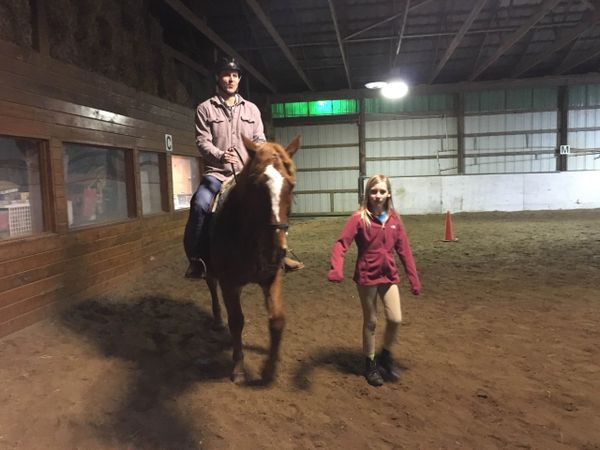 Teach a Parent to Ride
Participation
Wildwind Students and Families Only 
Level 3-7, click here for level listings

Date & Time
Saturday, March 28, 2020, 4:00-7:00 PM
Ride time is approximately 45-55 minutes, enough time has been set aside to accommodate three groups.

Description
Riders have you ever wanted to show your parent/sibling/spouse why it takes so long to learn to do a posting trot? Well now is your chance! During this Fun Night event, you'll be teaching your family member how to ride. Family members will ride in groups of 6-7, while their rider walks next to them. It will be the rider's job to explain to the family member how to complete the task being asked by the instructor. Please plan on arriving early to help your family member brush and tack up. Both rider and family member will need to wear long pants and enclosed shoes. We will provide helmets if needed. There is a 200lb weight limit for this fun night. 
Featured Products